---
ONE PARISH... TWO CHURCHES
Welcome to Saint Mary Refuge of Sinners and Saint Mary Star of the Sea. We are one body together in Christ.
Welcome to St. Mary Refuge of Sinners and Star of the Sea and our Spirit-filled community of faith! Thank you for visiting our website today.
If you are local to the area, we encourage and invite you to visit our parish and consider becoming a registered member of our church family. If you are traveling through our region, we invite you to join us for Mass any time you are in Cambridge.
Sharing our gifts in the many and various ministries and organizations of the parish is a most important way to live out our faith through Word, Worship, Community and Service. You will find many ways to deepen and share your faith through the life of the parish.
If you are a returning Catholic after an extended time away from the Church, or if you wish to become Catholic, we offer programs to help you on your faith journey. Please call our Religious Formation office at 410-228-4770 x 103.
We pray that you will find St. Mary's a most welcoming and nourishing home. If we may be of assistance and support to you in any way, do not hesitate to contact us.
---
MASS TIMES
Holy Day - Assumption of Our Blessed Virgin Mary
Mass time - August 15- 9:00am Refuge of Sinners
WEEKDAY MASS:
Located in the Chapel at St. Mary Refuge of Sinners
Thursday 8:30am

MASS:
Sunday 9:00am (Memorial Day weekend through Labor Day weekend)
Saint Mary Star of the Sea - Church Creek (Golden Hill )​
Sunday
9:00am English
​6:00pm en Español
Saint Mary Refuge of Sinners Cambridge MD
---
Ironman Maryland/Eagleman RV/Parking
Mass Times and Hall Rental Calendar
For the Sake of God's Children
Catholic Diocese of Wilmington (CDOW)
For the Sake of God's Childrenis a program focused on the continuous development of a safe environment in our communties. the program has three major components:
Conducting Background Checks for Church Personnel
Ethical and Behavioral Standards for Church Personnel
Safe Environments
To learn more, go to www.cdow.org/giving/fsgc
The Diocese of Wilmington has partnered with Prevent Child Abuse Delaware to revise the current Keeping Our Promises Curriculum for Parish Religious Educations programs. these lessons are presented yearly within the context of the teachings of our Catholic Faith and utilize discussion and interactive activities in age-appropriate material. The Diocesan Child Protection Policies can be found on the For the Sake of God's Children link on the CDOW website (shown above).
Staff
Director of Religious Education

Hispanic Ministry Coordinator

Minette Mills Hall Manager

Thursday 10:00 A.M. - 12:00 Noon
Weekly reading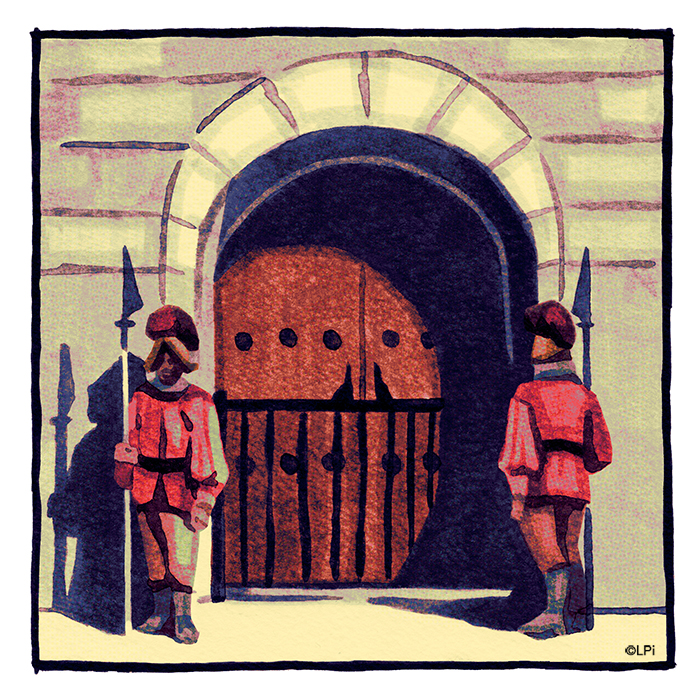 Weekly reading
Readings for the week of December 3, 2023
© Liturgical Publications Inc